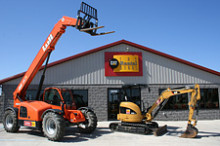 MacAllister Rentals – The CAT Rental Store rents, sells and services a wide range of high-quality equipment from Caterpillar and over 50 other manufacturers.
As a part of Indiana-based and family-owned MacAllister Machinery, MacAllister Rentals has a rich history and a long-standing tradition of supplying professional contractors with first class service, in-depth technical knowledge, and top-notch equipment. Our goal is to go beyond the standard vendor relationship and create a true partnership with our customers by consistently providing best-value solutions that get the job done.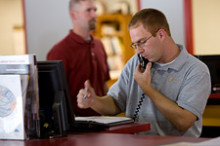 Want to learn more?
Read about our history, or about MacAllister Machinery
Visit one of our many locations
Want to join the team?
To be the very best, we have to hire the very best, and we believe we have the best people in the industry. If you'd like to be part of the team, please visit our Careers section to view current job openings or submit an application.
Have other questions or comments?
Please contact us