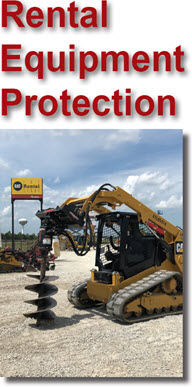 Rental Equipment Protection (REP) can help limit your responsibility for many causes of damage to the equipment you are renting. In the event of a covered loss, REP will help pay the replacement or repair of the damaged equipment.
View the REP brochure to learn more (PDF)
How to Sign Up
Let your MacAllister Rentals Sales Representative know you would like to take advantage of Rental Equipment Protection. We'll take care of the rest!
We Have You Covered
MacAllister Rentals has it all, from the biggest machines to the smallest tools. We're committed to supporting you and your project to get the job done right.
Whether it's superior customer service, quality equipment delivered on time, or prompt attention to repairs or replacements — MacAllister Rentals has
you covered.