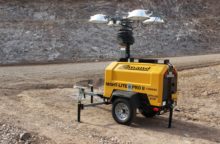 When you're working on an outdoor job, there can never be too much light. Whether it's extra lighting for a job that requires careful attention and precision or working in low-light situations in the evening or at night, a powerful light tower is a real aid. At MacAllister Rentals, we offer light towers for rent that are convenient, practical and powerful for all of your lighting needs.
Brand
Model
Max Height
Lumens
Power
Type
CEP
5322C
12′
220,000
Electric
Cart Mounted
LUTEC
6290XL
5′ 8″
9,000
Electric
Carry/Portable
Allmand
Night Lite Pro II V Series
26′ 7″
154,000 (LED)
542,000 (Halide)
Diesel
Towable
Allmand
Night Lite Air Cooled GR Series
23′
152,324 (250W)
204,488 (350W)
Diesel
Towable
Generac
Magnum MLT65K
23′
188,000 (LED)
281,424 (Halide)
Diesel
Towable
Availability may vary by location – give us a call at (877) 700-1945 or contact us online for details.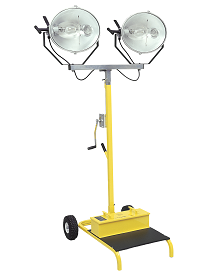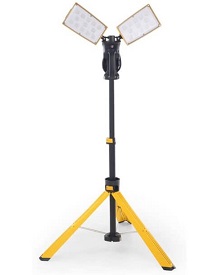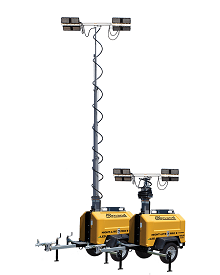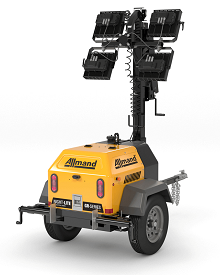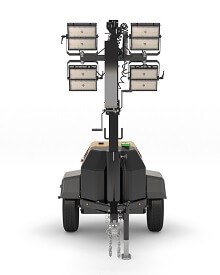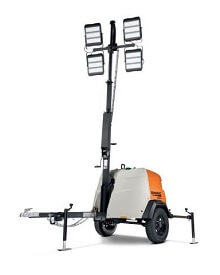 High Performance Portable Lighting
Every piece of construction equipment needs to offer high performance and useful convenience. You don't want to be slowed down due to a lack of light or a difficulty in placing your light tower. Our rental light towers here at MacAllister Rentals combine powerful lighting and ease of transportation to give you a real advantage.
With this kind of lighting power, there's nothing stopping you and your crews from seeing exactly what you're doing. Extra lighting not only makes the tasks at hand easier, but also increases the safety of everyone working on your site. Adequate lighting increases safety in several ways:
It allows your crew on foot to see exactly what they're doing and avoid any dangers with equipment and uneven terrain or when working around a pit or hole
It provides increased lighting for operation of moving equipment such as tractors, loaders and graders, which don't always have adequate lighting built in
It makes your crew members more visible to passing traffic during highway work and road work, meaning they're less likely to be struck or injured
You need a light tower to keep your crews safe and working effectively. Let us take care of the details and supply you with the equipment you need.
The Benefits of Renting Light Towers
It isn't always necessary or advantageous to own all your own construction equipment. In some cases, there's a real advantage to your business to rent equipment when you need it:
Convenience: You can rent a light tower from MacAllister Rentals for the exact amount of time you need it. You rent it at the start of your job and return it when you're done. You don't have to worry about finding a place to store it when it's not in use.
Investment: Investing in equipment that doesn't get used frequently can tie up precious capital that could be better used elsewhere. Renting allows you to keep your cash flow working for you as you see fit, instead of sitting in unused equipment.
Maintenance: When you rent a light tower from MacAllister Rentals, we take care of all of the maintenance. We ensure your equipment is ready to go when you pick it up and thoroughly inspect and maintain it between uses.
With all of these advantages, it's clear to see why our MacAllister Rentals light towers are such a popular item. All that's left to do is contact our team and ask for a quote. Tell us about your light tower rental needs, and we'll do what we can to provide you with the light tower that suits your job.
Ready to get started? Visit our locations page to find a store near you, such as Niles, MI, Warsaw, IN, and Bloomington, IN.