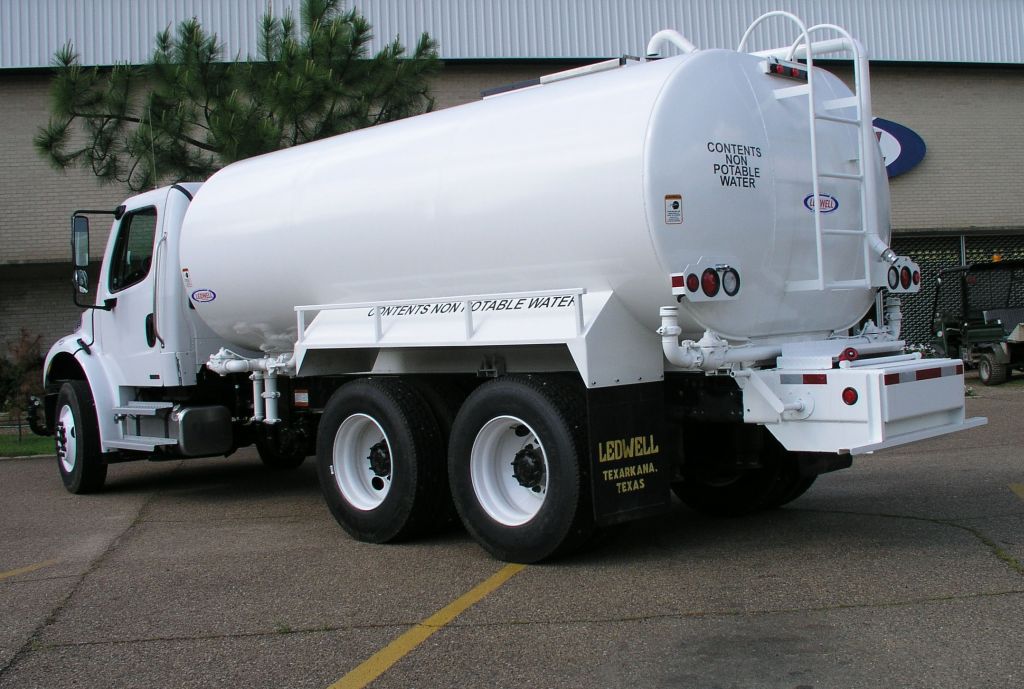 MacAllister Rentals is your one-stop headquarters for industrial water trucks you can rent by the day, week, month or longer. A water truck rental offers a convenient, cost-effective alternative to buying new, especially if you only need a truck for a temporary project. We offer a variety of water trucks for rent at competitive rates. Our equipment rental staff will help you explore your options and choose the best machine for your applications and budget.
| Tank Capacity | CDL Required? |
| --- | --- |
| 2,000 Gallon | Yes |
| 4,000 Gallon | Yes |
*We require a CDL and Auto Insurance for all over the road equipment.
Availability may vary by location – give us a call at (877) 700-1945 or contact us online for details.
What Are Water Trucks and How Can They Benefit Your Business Operation?
Water trucks are different from tractor trailers or other types of "heavy-duty" on-road trucks used for hauling freight or transporting materials. The typical water truck includes specially designed tanks for storing large volumes of liquids and custom chassis that can accommodate pumping equipment. Their role is to spray water at industrial job sites for purposes such as settling dust and adding moisture to soil. Water trucks also serve as preventive equipment to enhance worksite safety, especially at locations where the risk of fire is prevalent.
You can rent a water truck from MacAllister Rentals with a 2,000-gallon or 4,000-gallon tank capacity. Depending upon availability, our inventory can include late-model, low-hour trucks or more seasoned models that can provide exceptional value for your company. We perform comprehensive maintenance on every rental unit in our fleet to keep them in peak operating condition. You can count on your machine to serve you well, whether you need it for a day, a couple of weeks or longer.
Water Truck Rental Applications
A water truck rental from MacAllister Rentals can serve a multitude of valuable purposes. If you are working on a special outdoor project in a hot, dusty environment, the truck can provide dust suppression that will improve the air quality for your workforce. Mining and construction operations are primary examples of businesses that can benefit from this water truck application. Water trucks can also prepare a surface at a job site for steamrollers by adding moisture to compact loose soil before rolling.
Besides serving as standby fire prevention units at temporary job sites, water trucks can play a more active role by supplying fire trucks as they battle an expansive forest inferno. In fire-prone areas, water trucks can wet a dry surface as a precautionary measure. Owners of sprawling properties can also use water trucks to keep trees and vegetation moist during periods of little rainfall. Finally, water trucks can help fill tanks and reservoirs that serve as a water source for power washing, cement mixing and similar industrial operations.
Convenient Rental Locations to Serve You
With multiple locations across Indiana and Michigan, you won't have to look far for a place to rent a water truck in your area. And with our fast, seamless rental process, we'll have you out the door and back at your job site in no time.
The next time you're seeking to rent a water truck for any application, make your first call to MacAllister Rentals. Contact us for more information and a free quote.