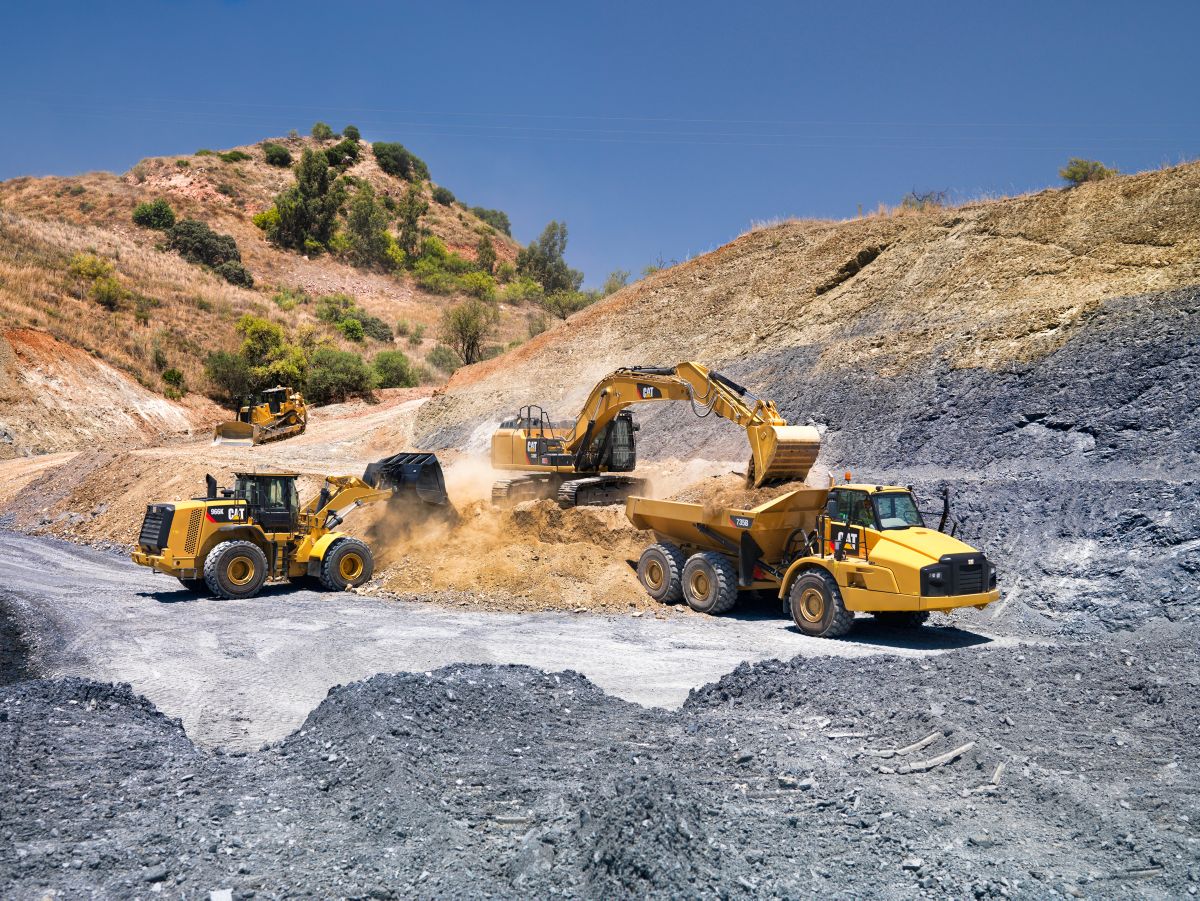 Here at MacAllister Rentals, we're proud of our reputation as a leader in equipment rental. We make it easier and more affordable for you to get the equipment you need for short, medium or long-term rental.
It doesn't matter if you're simply adding capability for a specific job, replacing an out-of-service unit or trying out a certain model of equipment to see if it's the right fit for your business. In all cases, we have the flexible rental options you want so you can get the job done effectively and efficiently.
At MacAllister Rentals, our primary focus is on site support and compact equipment rentals. However, with our large corporate family, we are able to meet your heavy equipment rental needs through MacAllister Machinery in the Indiana region and Michigan CAT in Michigan region. Please visit one of our heavy rental groups today for more information.
Availability may vary by location – give us a call at (877) 700-1945 or contact us online for details.
Our Range of Heavy Equipment
It doesn't always make sense for you to invest in certain types of heavy equipment. You may have occasional uses for specific machines that would otherwise sit idle for long stretches. Instead of spending all of your available equipment capital on purchasing, consider renting. You can choose the exact type and model of rental equipment you need when you need it.
At MacAllister, we have a comprehensive lineup of popular Cat® heavy-duty equipment as well as some less common machines that you need from time to time:
Articulating Truck Rental
Dozer Rentals
Motor Grader Rental
Soil Compactor Rental
Track Excavator Rental
Track Loader Rental
Water Equipment Rental
Wheel Loader Rental
We have many different models of each type of machine available. You can check out our heavy rental pages on MacAllister Machinery or Michigan CAT for more information and to compare the specifications and capabilities of each machine. You can also contact us so we can discuss your heavy equipment rental needs and help you choose the perfect piece of equipment.
Rent or Purchase?
As a business owner or equipment manager, you have an important question to ask yourself: is it better to rent or purchase heavy equipment? For machines you use every day, owning your own makes sense. For other types of heavy equipment you won't use every day, renting makes more sense. Renting can often allow you to maximize your budget and benefit from the right equipment whenever you need it.
When you rent from MacAllister, you don't have to worry about equipment maintenance or storage. We provide fully serviced and inspected heavy equipment that can be put to work right away. You can choose the rental term that meets the needs of your specific job. You can also use a rental to replace one of your own pieces of heavy equipment that is out of service.
Our lineup of Cat rental heavy equipment gives you flexibility and efficiency, so take advantage of it today!
Setting Up Your Rental
If you know which type of heavy equipment you want to rent, you can locate it on our partner site and request a rental quote. If you're not sure which model suits your needs or would like help determining which type of equipment will work best, let us know. Contact us for more information and to get answers to your questions.
Our rental team can tell you more about our rental fleet and set up your rental to best fit your schedule. Come and check out our available rental heavy equipment and equip your business with the machines you need to get the job done. The right piece of heavy equipment makes all the difference, so save time and money and take advantage of our rental options today.