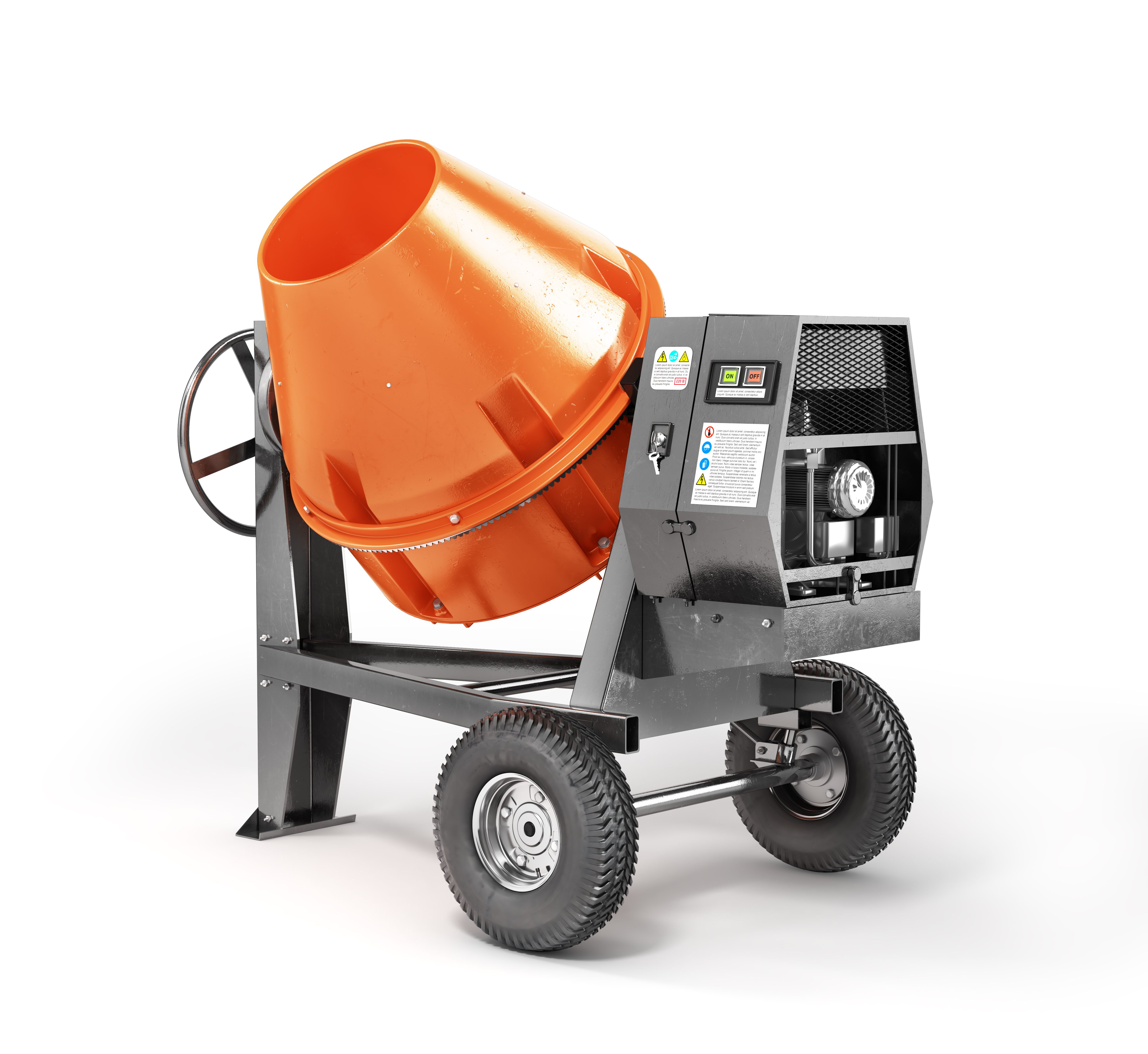 If you're looking for a towable mortar or concrete mixer rental, you've come to the right place. At MacAllister Rentals, we offer mortar mixers that have steel or plastic drums and capacities of six or eight cubic feet. They're also gas powered and towable for your convenience. We help people throughout Michigan and Indiana get the equipment they need for a specified period of time, so they don't hurt their bottom line buying equipment they won't need for long.
Mortar mixer availability varies by location – call us today for details on mixer rentals.
| Sizes | Drum Materials | Styles | Fuel Types |
| --- | --- | --- | --- |
| 6 or 8 cu. ft. | Plastic or Steel | Wheeled/Towable | Gas |
Availability may vary by location – give us a call at (877) 700-1945 or contact us online for details.
What Are Mortar and Concrete Mixers?
Before you decide whether or not you need a mixer for your business, you should know the most important facts about them like their characteristics and capabilities. These mixers mix mortar and concrete by homogeneously combining the material you put into them. They're used for a variety of construction applications as well as remodeling jobs.
Concrete mixers combine aggregate, cement and water for concrete. This equipment typically has a revolving drum, which is the main component for thoroughly mixing materials. Mortar mixers, on the other hand, are used for finer material blending like stucco, grout or plaster. They employ rubber blades and strong paddle arms that come together for a clean, uniform final mix.
Should You Rent a Mortar or Concrete Mixer?
It's no secret that today's market requires short mixing times and increasingly consistent homogeneity in mixes. Plastic drums make for much easier cleaning of mixing equipment, while different mixer styles have inherent strengths all their own. One thing you'll know for sure, however, is that mixing will be easier, cleaner and of a higher quality when you choose to use a mortar or concrete mixer.
The type you choose will depend on the job you need to get done. There's no question that renting a mortar or concrete mixer is the best option if you're looking to use the equipment only a few times, during a specific job, for a short period or without maintenance obligations. Renting offers the following benefits:
Convenient, flexible rental terms: You'll be able to choose the rental period you want to maintain and avoid hours of time spent on maintenance.
Expanded equipment selection: When you don't have to put as much time or money into your equipment, you can expand your collection and get more work done within the same timelines and budget.
How to Rent a Mortar or Concrete Mixer
You might need a concrete or mortar mixer temporarily, which means you don't want to spend the money to purchase the equipment outright. When you instead rent with MacAllister Rentals, you'll gain access to equipment for rent on demand and benefits like:
Contracts that span days, weeks, months and longer
A large inventory of makes and models from leading manufacturers
24/7 rental support with unparalleled product knowledge, technical support and customer service
Convenient locations throughout Michigan and Indiana, such as Byron Center, MI, Fishers, IN, and Westfield, IN for concrete mixer rentals
High availability, simple ordering and rapid delivery
Contact us to learn more about our towable mortar and concrete mixer rentals.