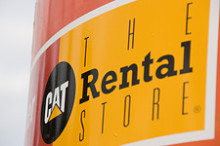 As a member of the MacAllister Machinery family of companies, MacAllister Rentals is able to draw upon a wide variety of resources to offer solutions for almost every need. Our goal is to go beyond the traditional vendor relationship to create a true partnership with our customers.
With our large Indiana-based organization, reliable equipment from top-notch manufacturers, efficient service and knowledgeable people, we're confident that we can help you get the job done.
For more information, choose one of the following links:
Why Rent from MacAllister Rentals?
Financial Solutions – Create an Account
Paperless Invoicing – Go Paperless!