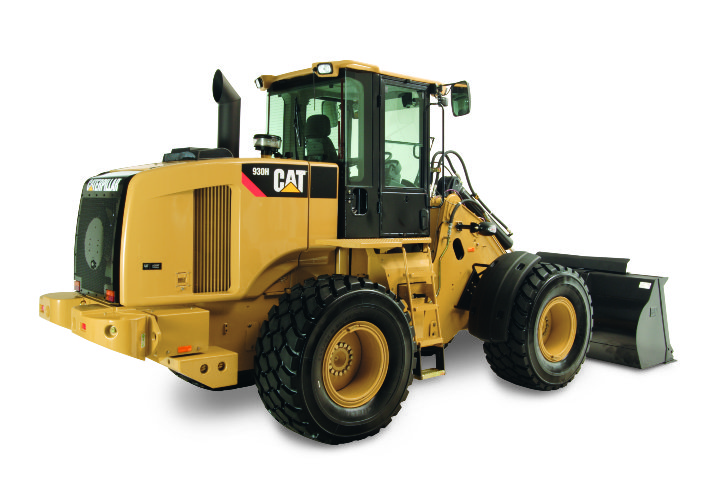 Cat® wheel loaders are trusted by construction crews around the world, and are known for the power, productivity and considerable working advantages they can deliver on any job. As the Cat equipment expert in our region, MacAllister Rentals is the best place to rent a Cat wheel loader for any short- or long-term equipment need. With a fleet of quality machines in a wide range of sizes and configurations, we are your dedicated rental partner for any upcoming job.
For more details and pricing, call us at (877) 700-1945.
Model
Rated Power
@ 2300 rpm
Weight (lb)
Bucket Capacities
924H
128 hp
25644
1.7 m3 – 2.8 m3
2.2 yd3 – 3.6 yd3
930H
149 hp
28725
2.1 m3 – 5.0 m3
2.6 yd3 – 6.5 yd3
938H
180 hp
33190
2.3 m3 – 3.0 m3
3.0 yd3 – 4.0 yd3
IT38H
180 hp
35273
2.3 m3 – 3.0 m3
3.0 yd3 – 4.0 yd3
962K/IT62H
211 hp
42770
3.25 m3 – 4.25 m3
4.25 yd3 – 5.5 yd3
Availability may vary by location – give us a call at (877) 700-1945 or contact us online for details.
Machine specs can vary from model year to model year. Consult the serial plate and/or operators & safety manual for accurate machine specs.
Looking for other types of loaders? Browse Track Loaders or Compact Track Loaders.
Our Wheel Loader Rental Fleet
Our rental fleet consists of several low-hour Cat wheel loader models ranging from the smaller, versatile 924H to the heavy duty 962K/IT62H. Follow the links below for detailed machine specs, or contact a MacAllister Machinery representative near you for assistance.
When you rent a wheel loader, you need to know your choice will deliver reliable performance for as long as you require it. All MacAllister Machinery rental units are meticulously maintained by a team of dealer-trained technicians, ensuring regular service and preventative maintenance is performed to Cat standards, using authorized parts and hardware. As a result, you can rent from us with confidence, knowing your unit will provide all the benefits you expect from Cat equipment.
Service and Support for Your Wheel Loader Rental
Our commitment to our rental clients doesn't end when your unit is delivered. For as long as you rent from us, assistance is just a phone call away. We provide on-site service in the event of a breakdown or other issue with your machine. Renting for longer? We will also work around your schedule to ensure routine maintenance is performed on time.
Whatever the need, our mobile service team is available around-the-clock to respond to incidents as they happen, so you can keep downtime to a minimum and stay productive, no matter what happens.
Why Rent Cat Wheel Loaders
Cat machines set the standard for power and productivity, and the company's wheel loaders are no exception. When you rent a front end loader from Indiana and Michigan's MacAllister Machinery, you are renting a machine that will deliver:
Lower operating costs, thanks to its advanced, fuel-efficient powertrain
Improved productivity, thanks to its exceptional power and performance
Greater flexibility, thanks to an extensive selection of work tools, also available for rent
Easier training, thanks to its intuitive controls and comfortable operator station
Whether your application is construction, agriculture, material handling or anything else, there's a Cat wheel loader for rent from MacAllister Machinery that will get the task done.
Renting From MacAllister Machinery
MacAllister Machinery offers convenient wheel loader rentals for clients throughout Indiana and Michigan. We have an extensive network of locations providing service in Fort Wayne, Indianapolis, Bloomington, Kalamazoo, Wixom and beyond. Rentals are available by the day, the week or the month, with discounts available for longer terms.
Our staff know Cat equipment better than anyone else and are fully qualified to recommend the right machine for any upcoming job. Rent a wheel loader to keep your fleet working at full capacity when another asset is down for repairs, or for a one-off job in a remote location where transporting your own equipment is prohibitively expensive. Whatever the challenge, we'll help you come up with a rental solution that drives your profits and productivity.
Get in touch with MacAllister Machinery online or call us at (877) 700-1945 for assistance today.