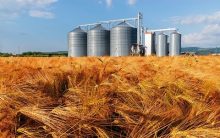 If you own a farm or ranch, whether commercial or personal, at some point you'll have a need for a piece of equipment you don't have. At MacAllister Rentals, we carry an wide range of compact equipment commonly used in agricultural settings.
Our selection of equipment rentals include:
We also carry a variety of attachments that can be attached to equipment and small tractors including:
Augers
Brooms
Buckets
Brush Hogs
Forks
Grader Boxes
Landscape Rakes
Overseeders
Rock Hounds
Stump Grinders
Tillers
Rental Equipment for the Agricultural Industry
Looking to rent tractors, combines or agriculture implements? Our Ag division is happy to help at www.macallisterag.com
Browse our equipment selection online or contact us today to request a free quote.