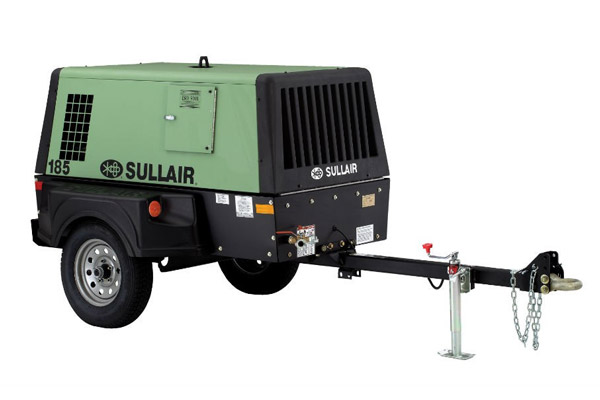 MacAllister Rentals' inventory of air compressor rentals can meet all of your compressed air needs whether they're big or small. Our air compressors are available in a variety of sizes that offer several different air pressure delivery rates. We offer air compressors from an 8 gallon electric model all the way up to industrial 1600 CFM units. If you are unsure of which size and air output that you need for your project, the experienced staff at MacAllister Rentals will be able to assist you in choosing the right air compressor rental that will meet your specific needs. The towable nature of our air compressors makes them easy to transport to various job sites. Additionally, each has a long operating life due to their durable powder coat finish that ensures that they stand up to harsh weather conditions.
Below are basic specs on our towable units that can be easily equipped with the wide variety of air hammers and other tools we also have available for rent.
Model
Deliver at
Rated Pressure
Pressure Range
Weight
Axles
185
185 CFM
80-125 PSI
2,130 lbs
Single
375
375 CFM
80-125 PSI
4,440 lbs
Single
750
750 CFM
80-125 PSI
10,045 lbs
Tandem
1600
1600 CFM
80-125 PSI
16,260 lbs
Tri-Axle
Machine specs can vary from model year to model year. Consult the serial plate and/or operators & safety manual for accurate machine specs.